The "Flex In & Out" concept enables the hinge to fold the device in 360 degrees while leaving a much less visible crease.
Also Read: Vivo V25 12 GB RAM 256 GB ROM
The prototype was shown to The Verge, but no word on whether the new panel and hinge will be available for commercial use anytime soon.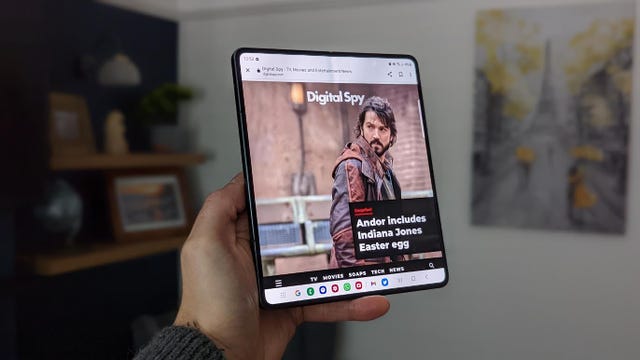 The new hinge design allows the device to fold completely rather than leaving a small waterdrop-shaped hole in the crease. The prototype was photographed alongside a Galaxy Z Fold smartphone, revealing that it will be as thick as the current foldable.
Also Read: Vivo Y16 4 GB RAM 32 GB ROM
Also read : REDMI 10 PRIME 2022 4 GB RAM 64 GB ROM INDIA 2023
A device without a cover display would be possible with such a design. As a result, there will be more room for larger batteries and camera sensors without making the phone too thick. Let's hope it makes it into a commercial product soon.
Also read : Launch of the 200MP camera on the Samsung Galaxy S23 Ultra