Poco X5 5G series is set to launch in India on February 6
Poco X5 5G series consists of two devices
Sennheiser IE 200 has also been launched in India
Separately, Sennheiser has introduced the IE 200 wired in-ear headset, with a 7-millimeter extra-wide band transducer, dual-tuning, and other features.
Also Read: Vivo X80 Pro 12 GB RAM 256 GB ROM India 2023
Poco X5 5G series India launch
The Poco X5 5G and Poco X5 Pro 5G will go on sale in India on February 6, according to the official Poco India Twitter account. The online launch ceremony would happen that day at 5.30 IST. On the same day, cellphones will also be on sale everywhere.
Also Read: Vivo Y16 3 GB RAM 64 GB ROM India 2023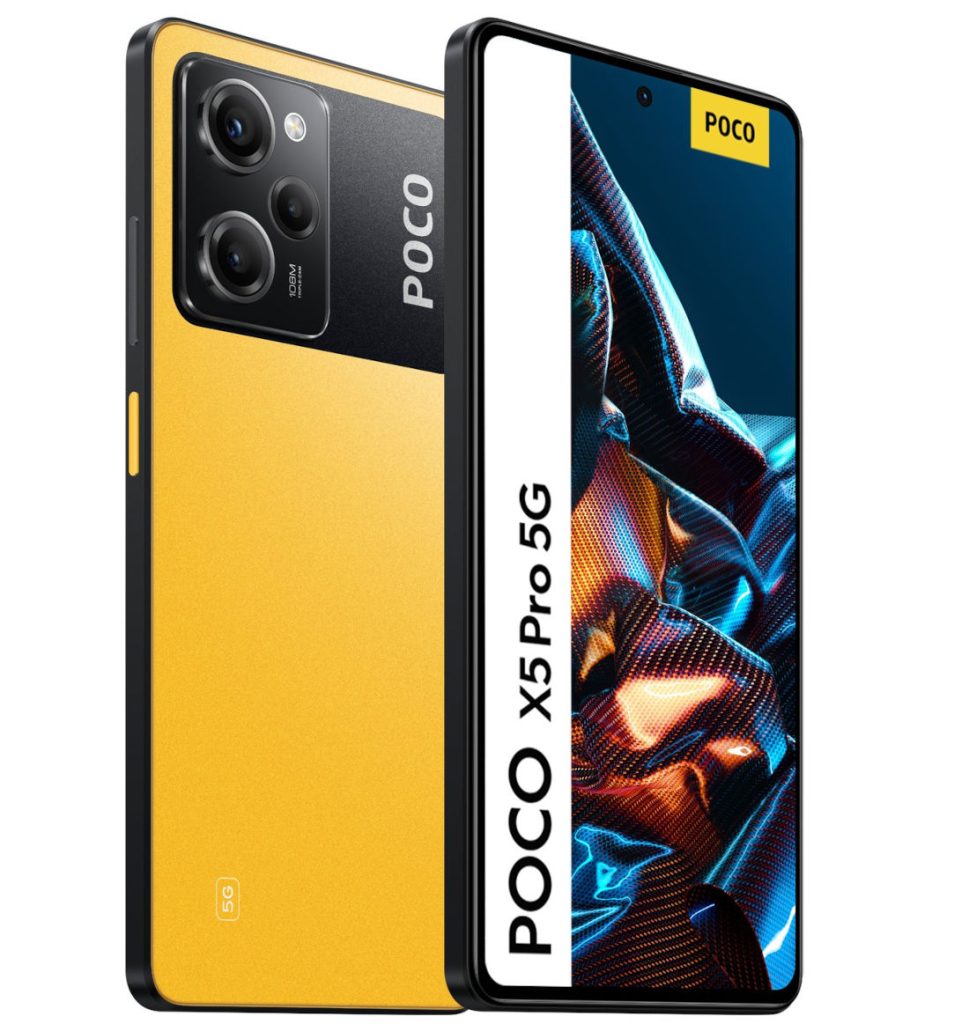 Online reports state that three storage configurations of the Poco X5 Pro 5G are scheduled to be available for purchase in India: 6GB RAM + 128GB, 8GB RAM + 128GB, and 8GB RAM + 256GB. Additionally, it is predicted to cost between Rs 21,000 and Rs 23,000.
Also Read: Xiaomi 12T 8 GB RAM 256 GB ROM India 2023
Additionally, they claim that the Redmi Note 12 Pro Speed Edition, which made its debut in China in December of last year, is what the Poco X5 Pro 5G is supposed to be.
Sennheiser IE 200 Price, Specs
The new Sennheiser IE 200 is now offered at Rs 14,990 across all online platforms, including Sennheiser's own website, Amazon, Flipkart, Headphone Zone, and The Audio Store.
Sennheiser's wired in-ear headset features the company's own TrueResponse transducer technology. The system makes use of a 7mm ultra-wideband transducer to generate high-fidelity sound.
This technique enables a well-balanced, vivid sound with strong bass, offering an excellent listening experience. They also have a small design that fits ears of different sizes. The headsets are made with an ergonomic design to suit the ears comfortably and securely.
Also Read: Redmi 10 Power 8 GB RAM 128 GB ROM India 2023
The cable of the headset is braided, which lessens contact noise. It contains an inbuilt MMCX interface and a 3.5mm stereo socket that is generally compatible. The earbuds may connect to a variety of devices using the interfaces, including cellphones, laptops, and music players.
The dual-tuning feature follows. Users can choose between two places for the ear pads to be installed in the sound pipe with this function, which gives them control over how the sound is balanced.
The headset offers a typical in-ear listening experience with a wide soundstage when the ear cushions are closed. Users, on the other hand, get to enjoy a spatial listening experience when they are in an open position.